Welcome to Tales of a Priest
This blog pays homage to Derevka and keeps his helpful WOW articles available online for posterity.
Welcome Post by Derevka
I've always somewhat been the anti-blogger, I'm more of a forum troll myself: Guild forums, mmo-champ forums, Blizzard Realm/Class forums. But after reading a lot of the other blogs out there, I've decided to make the leap.
Don't get me wrong, I really like the content that is put together at a lot of the other priest blogs, but, perhaps, if I focused on only Healing (which is what I do, I don't raid shadow) I could work on a great Priest Blog. There is always room for more blogs out there.
I think I'd like to apply my write ups with a more live raid healing perspective, provide some insight that may (or may not) be missing out there. I'll leave the shadow analysis to my DPS brothers and sisters, I'm going to focus on mainly healing.
Background of me: I am a Dwarf Priest and have been playing since January 2005. I'm in my late 20′s. I've been in a guild that has gone over the years through the gambit of being a social leveling guild, to raiding, to end game raiding. In classic WoW I've raided all of MC, BWL, AQ20, and nearly got C'Thun in AQ40, as well as the early bosses of Naxx 1.0. In TBC (pre 3.0) my guild and I have cleared all of MH, BT, and Kalecgos.
Healing all the way- It's time for the Shadowpriest discussions to have a ying to their yang. Don't get me wrong, I love my SPriest brethren. Perhaps the priest community will like my perspective on healing in WotLK, perhaps not. But we'll see. Close your eyes and jump!
You can find Derevka at the HowToPriest.com website!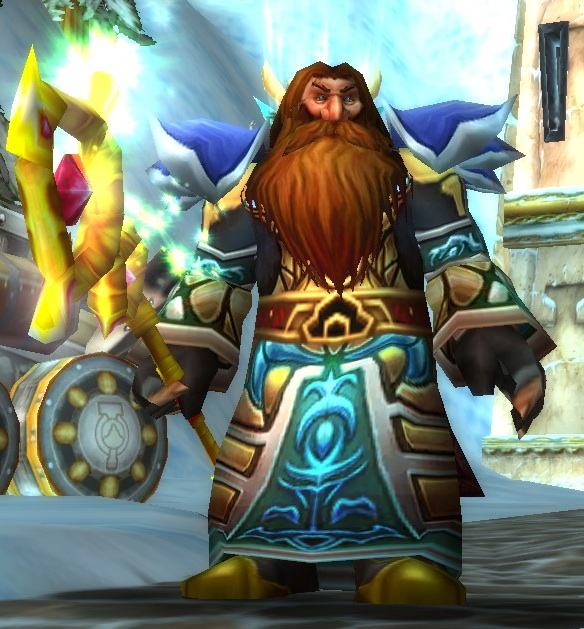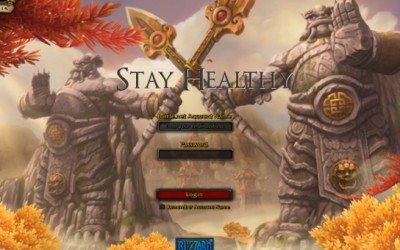 First I am excited to say that my Goal of Hitting Realm First! Priest was completed! That was only one-upped by the fact that I also shared Realm First! 90 as well. My friend, guildmate and hunter, Esoth, was

…
Part II in my 2-Part series on recapping the Talent Trees, prior to Wrath.

Overview
The main "healing tree". Priests are unique when compared to Druids, Shaman, and Paladins – we have 2 healing trees, while the

…
It is always interesting when I ask healers:

Why do you heal?

It is, after all, a very loaded question- and timely now that WotLK has launched. Wrath really introduced the the changes to Spellpower/Healing Power. It is

…
With Cataclysm coming, many folks are preparing to level their existing professions (or perhaps a new profession). It is time to take a good look as to what the bonuses each profession will have…

I know many people believe

…
Well, Blizzard launched their official Mists of Pandaria Talent Calculator today… just in time for Thanksgiving. The question is: will we have anything to be thankful for? Cursory looks suggest that we might be in for an interesting change, based

…
There is a lot of information out there regarding Disc Priest secondary stats and statweights… a lot of information. To make matters worse, all that information is often contradictory to each other. Mastery is king! No, wait! Haste! No, Crit!!!

…
5.0.4 is  upon us! Soon we'll be scrambling to do the starter quests and taking our first steps into Pandaria on the live servers. I, for one, am excited. I really am pleased with the level of polish the game

…
This is my first real foray into voice-over videos, so I am really hoping to get some solid feedback on this.  There are some great tutorial videos that focus on the overall strategy and do a great job at it.

…
Yesterday we discussed the Discipline changes, today we will go over the Holy Changes that are currently up on the PTR. I did make some edits to my post from yesterday regarding Rapture (forgot to mention that Aegis doesn't return

…
You can get the Battle Bot Pet Today! Visit http://www.mountaindewgamefuel.com/index.php register, and you can pick up your Battle Bot Pet, provided you have a merged Battle.net account.

They will fight provided you have Fuel for them, which from the

…
I'm really slacking in my posts lately & I do apologize. Work has the unfortunate consequence of getting in the way of my personal shit, and Derevka is making me look bad because all he does is sit in his

…
Introduction to the Priest in World of Warcraft
World of Warcraft (WoW), the massively multiplayer online role-playing game (MMORPG) by Blizzard Entertainment, provides an expansive universe in which players can choose to be warriors, mages, rogues, and more. Among these choices is the noble and spiritually attuned Priest class. This article will delve into the intricacies of playing a Priest, covering everything from understanding the class's fundamental mechanics to strategies for success.
Understanding the Priest Class
Priests in WoW are masters of healing and preservation. Known for their powerful healing abilities, Priests also possess impressive offensive spells. They are a versatile class, capable of adapting to various roles on the battlefield. They channel divine powers to restore their allies, shield them from harm, and even resurrect them from death.
Choosing Your Race
The first step in creating a Priest is selecting a race. In WoW, your character's race can affect your performance due to unique racial abilities. For Priests, races like Draenei, who have an innate healing boost, and Humans, with their versatile racial abilities, are commonly chosen in the Alliance. On the Horde side, Trolls with their Berserking racial and Undead with their ability to remove fear, sleep, and charm effects can be solid choices. However, remember that the best race is the one that you enjoy playing the most!
Picking Your Specialization
Priests have three specializations: Discipline, Holy, and Shadow. Discipline Priests balance damage and healing, using Atonement to heal allies by dealing damage to enemies. Holy Priests are traditional healers with a broad range of healing spells, and they excel in reactive, burst healing. Shadow Priests forgo the healing aspect and focus solely on dealing damage, using potent shadow magic to afflict and erode their enemies. Each specialization offers a unique playstyle, and your choice will significantly affect your gameplay.
Gameplay Tips
As a Priest, your positioning is crucial. In a PvE scenario, standing too far forward might lead to unwanted enemy attention, while staying too far back could put you out of range for crucial heals. In PvP, clever use of line-of-sight and range can make you a difficult target.
Remember to use your entire toolkit. Priests have many utilities outside of their healing spells. Abilities like Psychic Scream can disrupt enemies, while Power Word: Shield can prevent incoming damage. Mastering the use of these abilities is key to becoming a successful Priest.
Finally, communication is key, particularly in group content. As a healer, you'll need to coordinate with your group to manage healing cooldowns, control crowd, and generally ensure everyone stays alive.
Playing a Priest in World of Warcraft is a rewarding experience. Their powerful healing abilities and array of utilities make them invaluable in both PvE and PvP content. Whether you're shielding your allies as a Discipline Priest, restoring health as a Holy Priest, or eroding your enemies' sanity as a Shadow Priest, the Priest class offers a depth of gameplay that is as challenging as it is satisfying. With proper understanding and strategy, you'll lead your team to triumph in the toughest of Azeroth's challenges.